alltid under construction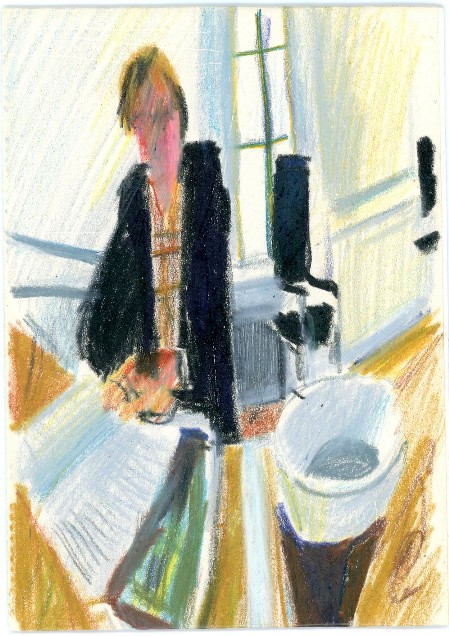 Jag är född 1953 i Södertälje och förblivit där förutom under senare tid då jag flyttat till Lid, Sörmland.
Ett centralt tema i mitt konstnärskap är TID
Jag arbetar med de redskap som verket kräver. Det är idéen som bestämmer. Det kan bli målningar, musik, foton, video ...

Jag har gjort utsmyckningar och porträttbeställningar. Vid sidan om mitt eget skapande arbetar jag med andras konst, gör utställningar, vikarierat som konsthallschef, varit konsult, lärare...
I was born in 1953 in Södertälje, Sweden (just south of Stockholm) and remained there except recently when I moved to Lid, Södermanland (more south). A central theme in my oeuvre is TIME
I work with the tools that my art requires. It is the idea that rules. It may be paintings, music, photo, video... I have made public art and portraits.
Besides my own creations, I work with other peoples art, makes exhibitions, acted as an art gallery director, was a consultant, teacher...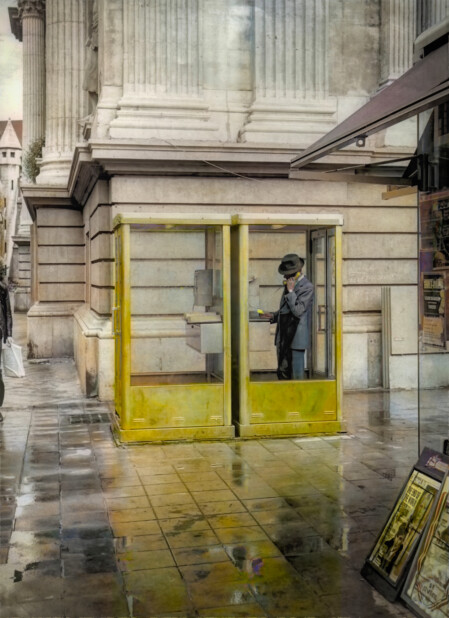 GUL BLUES,
färglagt o bearbetat sv foto,
bearbetad 12 str elgitarr
Demo på låt där jag spelar alla instrument, förutom förprog trummor
på samlings utställning på galleri Kretsen vernissage 4 feb 2023
Fortsätter projektet FutureChild med en ny video. Fann i datorn en avskalad bortglömd version av låten från 2018. Jag skrev den ca 2008 och vi i Whyz gjorde en inspelning med Hanna Liten. Den här versionen, med enbart undertecknad, har en del brister men tycker den har annat som uppväger.
Videon innehåller ett foto från äldre skola i Östertälje, vet ej årtal och antagligen är någon släkting med. Del av fotot (slutet av videon) har bearbetats med bl.a. ny ai-teknik.
Här är talet jag höll vid
50 årsjubileet av Solspann "Hasiors hästar"
lördag den 22 oktober 2022.
Samma tal som jag höll 17 år tidigare vid hästarna lördag den 27 aug 2005:


Här står vi i mörkret. Lite upplysta. Vi är inte bara upplysta av elden från Hasiors hästar. Vi bär också alla på lite kunskap. Vi har våra egna minnen och andras minnen. De har vi fått genom samtal eller från skrifter. Vi vet mer än det vi upplevt, vi är formade av vad människor gjort före oss. Alla vi
människor som nu finns på jorden är släkt och har samma urmoder som levde för ungefär 150.000 år sedan i Afrika. Vår närmaste släkting, som vi snart har utrotat, är schimpansen och våra släktgrenar skildes för ca 8 miljoner år sedan. Vi har använt elden i kanske en miljon år. Så när vi nu tittar på elden så finns vi i en lång tradition.
Wladyslaw Hasiors skulpturgrupp heter Solspann och namnet tyder på förkristen mytologi. Solen dras över himlavalvet. Nu står Hasiors hästar och vaktar inloppet till Mälaren här i den gamla staden Telge, äldre än Stockholm. Här ute på Maren kunde man för över tusen år sedan se vikingaskepp med varor från fjärran länder, ända bortifrån Mellanöstern. Från länder där en del av Södertälje nuvarande befolkning kommer ifrån.
Hasior gjorde skulpturgruppen under tidigt 1970-tal och han var polack och katolik. Det var Ejje Högestätt, som var kulturintendent och byggde upp den första konsthallen i Södertälje i slutet av 1960-talet, som tog hit Hasior. Ejje Högestätt hade många kontakter i Polen genom sin fru som kom därifrån. Hon var bla kompis med förre Påven. Bossen för en av Mellanösterns syskonreligioner. De övriga är judendom och islam.
Man blir formad av sin omgivning och förebilder är viktiga. Hasior stod här bakom i backen och grävde formarna till sina skulpturer när i alla fall några av oss som skulle bli konstnärer cyklade förbi på väg till eller från gymnasiet.
Södertälje omtalades då som kulturstad, ledande i Sverige. Och allt kändes möjligt.
Nu har alla politiker glömt att Södertälje är en kulturstad och i deras munnar får staden helt andra beteckningar. De är också lite dåliga på att gå in i debatter och jag tror inte det hjälper att höja rösten och skrika. Vi måste välja en annan taktik. Jag tänkte att ni alla skulle hjälpa till och göra en insats. I teatervärlden har man en sufflör som viskar bortglömda repliker. Så jag tänkte att varje gång ni ser en politiker viskar ni;
Kulturstad, Södertälje är en kulturstad.
här tränar vi en gång.
(Publiken svarar och vi tar om det och de får säga det i kör några gånger "Södertälje är en kulturstad")
Vi kommer att med kulturens hjälp kunna titta in i elden och föra berättelsen vidare in i framtiden.
Tack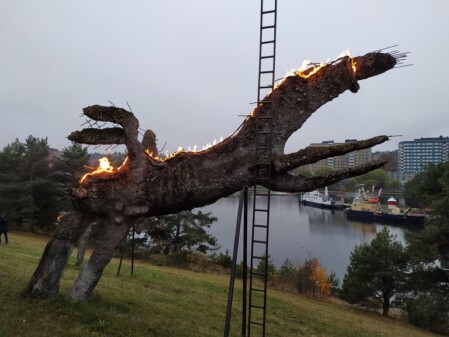 25.8-24.9 2017 Gränslös grafikfestival. Södertälje Konsthall
arr: Grafikens hus, Kretsen, Saltskog gård & Södertälje konsthall
Thoughts and background to the works:
Man has from the moon taken pictures showing the earth as a blue oasis in space. It is difficult to imagine all boundaries between countries and people. It is impossible to understand that man is fighting for power, often in the name of God, about a fictitiously constructed territory (nation). To get temporary benefits, we destroy the environment in our home on the third planet from the star in our solar system. We are one of all the animals on earth. A destructive animal that should be and must become more loving and wiser. For our survival ...
"Shall the Dust Praise Thee?" was published 1967, a science fiction novel by Damon Knight. When God returns to earth for the day of judgment, everything is wiped out by war. There is nothing left. God finally finds an engraved and molten metal filled in text: "We were here. Where were You? ".
On a thousand-year-old runestone Skarpåkerstenen, which stands at Lindö Manor, about half a mile from where I live in Lid, is an inscription "Earth shall be riven and heaven above". Ragnarok!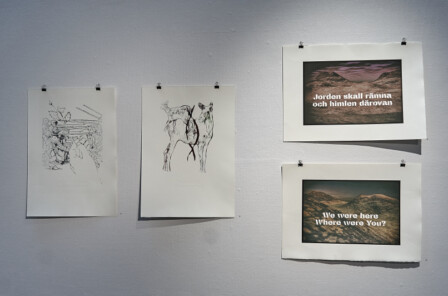 1.12 - 18.12 2016
"Nyt Kapitel/ Nytt Kapitel / Nytt Kapittel" Artist books, group exhibition
Svends Bibliotek at Museumsbygningen,

Kastelsvej 18, DK-2100 Copenhagen.

Represented with "Last Chapter; Evensongs". Here in digital form.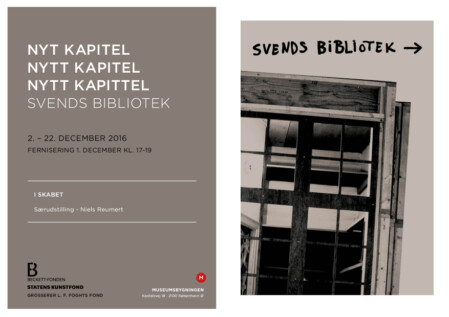 12-24.05 2016
Kretsen 60 år, Södertälje konsthall
12-24.05 2016
Main Hall of Old Tomyoji, Sankeien Garden Yokohama. Japan.
Selection : Kiyoko Sawatari (Appointed Researcher Yokohama Museum of Art and Osaragi Jiro Memorial Museum)
Oceanic feelingis a mysterious condition when you feel a sense of belonging and unity with the universe.
In 1989, I did an art project "Ocean feeling". I left a message, a small engraved silver jewellery, you could put on a necklace, inside a box made of oaktree in a lake. Because the land rises it would be visible and could be found about 2000 years into the future. There were 2 silver jewelry, one was given to a girl 1989 and one was a gift to someone in the future.
in 2016, continued the project. A ceremony took place at sacred sites: an ancient Buddhist temple Tomyoji, Sankeien garden in Yokohama Japan and at a forminne in the Lid, Sweden. In the Japanese temple, there is a picture of the grave-mound in Lid reshaped like a ship. The ships both directions form a line around the planet. In Japan a young painter were given a silver piece of jewelry to wear around her neck. In Sweden it was given posthumously to the first known female Swedish artist.
The message on the plates is:
SOMETIMES STOPS TIME TO BREATHE
BREATHLESS
i
STAND IN THE CENTER OF THE UNIVERSE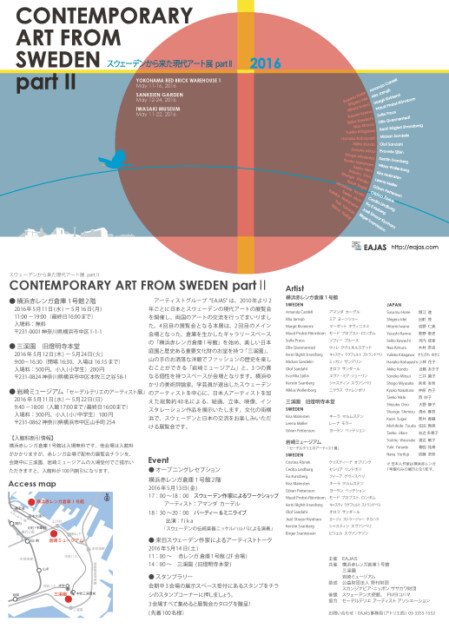 9.03-3.04 2016
Göran Pettersson, Learning the tales of tomorrov, Forgetting the pain of today. Galleri Kretsen, Södertälje
Jag hade min första separatutställning på Galleri Kretsen för 36 år sedan.
Nu visar jag mina senaste verk. Presenterar bla.ett projekt som ska till Japan.
Jag tillägnar utställningen min mor och far. De skulle båda ha fyllt 100 år 2016.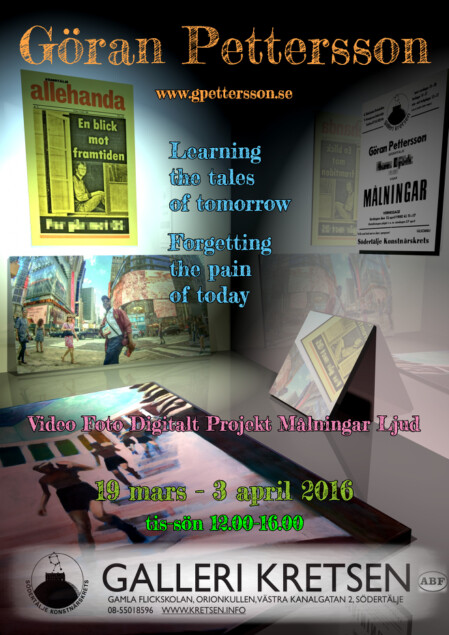 15-22.02.2014
PAPAY GYRO NIGHTS ART FESTIVAL 2014. Tredwall, Papa Westray (Papay), Orkney
I am participating with my video Re-Creation 1941. This is a film from 1941 that has never existed. Made from 48 photos from 1941 (polyfoto).
Video art, sound art, experimental film, music and architecture / is taking a place in unique settings of extreme remoteness of the island Papa Westray (aka Papay, or Papey in Meiri), and in the time of extreme winter weather conditions. The idea of the festival has originated from the ancient Papay tradition of The Night of The Gyros. Papay Gyro Nights Art Festival is a part of NOVA (Northern Video Art Network)
4 -18.04.2014
PAPAY GYRO NIGHTS 2014 IN HONG KONG
Experience the Video Art, Experimental Films and Music from the extreme remoteness of Papa Westray.
Papay Gyro Nights Art Festival 2014: Hong Kong, one of the city´'s most monumental events of media and contemporary art, is making its third annual return next month. Originated in a remote Scottish island named Papa Westray, Papay Gyro Nights is an annual celebration that reflects on the folktale, heritage, ritual and ancient tradition, interpreted by new media art. Riding along this theme, this year's Hong Kong edition will comprise a diverse range of activities, including curators talks, video art exhibitions, experimental film screenings, and live performances delivered by more than 10 internationally renowned artists.
The Hong Kong edition of the festival is co-organized by Videotage and Papay Gyro Nights Art Festival (Orkney), in collaboration with NOVA (Northern Video Art Network), 700IS (Iceland), SKOGUL GONDUL (Norway) and FixC (Finland)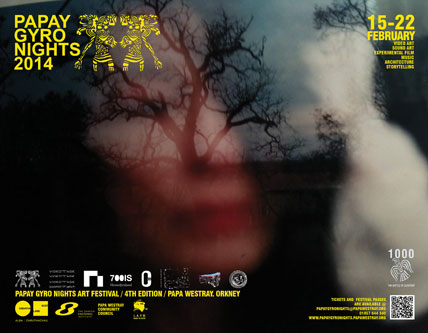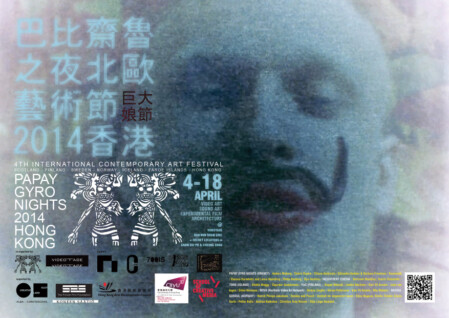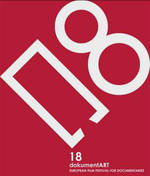 13-18.11.2012
Contemporary art from Sweden. Yokohama Red Brick Warehouse
21-29.11.2012
Contemporary art from Sweden.Embassy of Sweden, Bergman
Exhibition Hall med 14 konstnärer från Södertälje konstnärskrets.